Contact us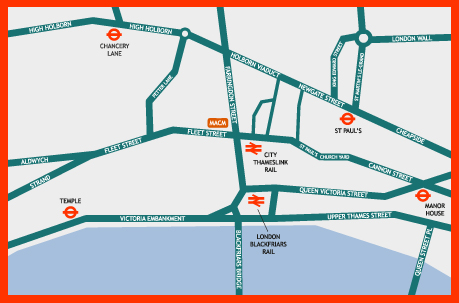 If you would like more information about our courses or other services, please get in touch.
General enquiries
We're very happy to answer your questions about our company, our services, our products or our current projects.
Tel: 020 7936 9029
contactus@marshallacm.co.uk
Technical support
For any technical enquiries email our support team at support@marshallacm.co.uk or call 020 7936 9329.
Request a quote
We are always happy to provide a no-obligation quote.
Arrange a meeting
If you would prefer a face-to-face meeting, please let us know. We could meet at your office or our London office. We'd love the opportunity to find out more about your organisation.
Marshall ACM Ltd
107 – 111 Fleet Street
London
EC4A 2AB
Location: on the north west corner of Ludgate Circus at the junction of Fleet Street, Ludgate Hill, New Bridge Street and Farringdon Street.
Nearest station: we're directly opposite the City Thameslink Station, while Blackfriars Mainline and Underground Stations (District and Circle Lines) and St Paul's (Central Line) are a few minutes walk away.